Wall Clocks
This term covers a large number of clocks over the years but perhaps the first type of English clock hung on the wall in the 17th century was the Lantern Clock.
As the 18th century progressed the first Tavern Clocks appeared with large Chinoiserie decorated cases and large clear dials. These were weight driven and kept very accurate time.
Gradually the need for smaller wall clocks increased and the spring driven fusee wall clock was born C.1750. The numbers increased towards the end of the 18th century until they were being made in much larger numbers for private houses all over the country. This continued throughout the 19th century with the styles changing with the general fashions of day to day life.
The humble Kitchen or School clock, which they are sometimes called, have now become extremely collectable and usable in our modern lives.
Clocks are delivered Free in the UK either by ourselves or by carrier and for our overseas customers a full Export service can be made available by our approved and well established Fine Art Export Shipper.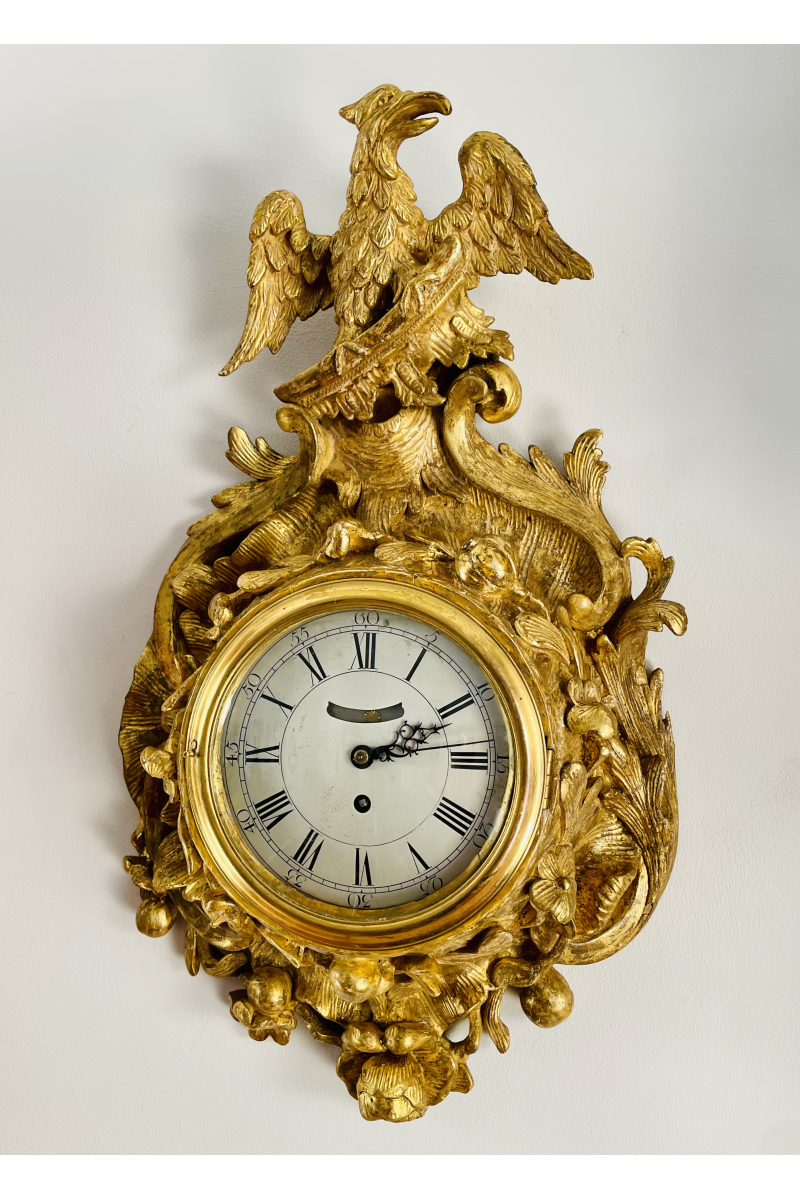 Rare 18th century Cartel Clock
Circa:

1760

Height:

26"

Width:

15"
Regular price
£11,500.00
-£2,000.00
Price
£9,500.00
View More
Rare Wall Clock by Pius Dreschler of Hull
Circa:

1840

Height:

12"
View More
Rare Clock/Barometer by Russell of Liverpool
Circa:

1825

Height:

55"
Regular price
£10,500.00
-£1,575.00
Price
£8,925.00
View More