Moonphase Longcase Clocks
Moonphase Longcase/Grandfather clocks were introduced during the first part of the 18th century when the square dial was first produced with an arch. The first known moonphases appear to be the Penny Moon which was displayed in the arch of the clock within a silvered brass ring.
The moon eventually filled the entire arch on later clocks with Hemispheres to the dial and either a blue background with stars to earlier examples or painted scenes to the later painted dial examples. Moonphases can also be found within the centre of the dial on longcase/grandfather clocks from the Midlands and North of England.
The reason for using a Moonphase feature on a longcase clock has been discussed many times but principally there are two main reasons.  The first was to tell the user when there would be a full moon which would subsequently mean that the evening would be bathed in Moonlight and therefore it would be safe to travel during the evening.  Secondly the moonphase feature is sometimes accompanied by an extra silvered brass ring that indicates the High Water at a particular port.  
One example we came across was made in London but to the arch it had 'High Water at Bristol Key'.  Obviously a London based Merchant who had ships entering the Bristol Channel.
Longcase Clocks are delivered Free in the UK and for our overseas customers a full Export service can be made available by our approved and well established Fine Art Export Shipper. Please click here to view the Export process. [LINK NEEDDED]

Moonphase Grandfather clock by Tremlett of St George's (Bristol)
Circa:

1840

Height:

7'7"
View More
Rare London Longcase clock by Barber of Stratford
Circa:

1775

Height:

8'8"
Regular price
£24,500.00
-£3,675.00
Price
£20,825.00
View More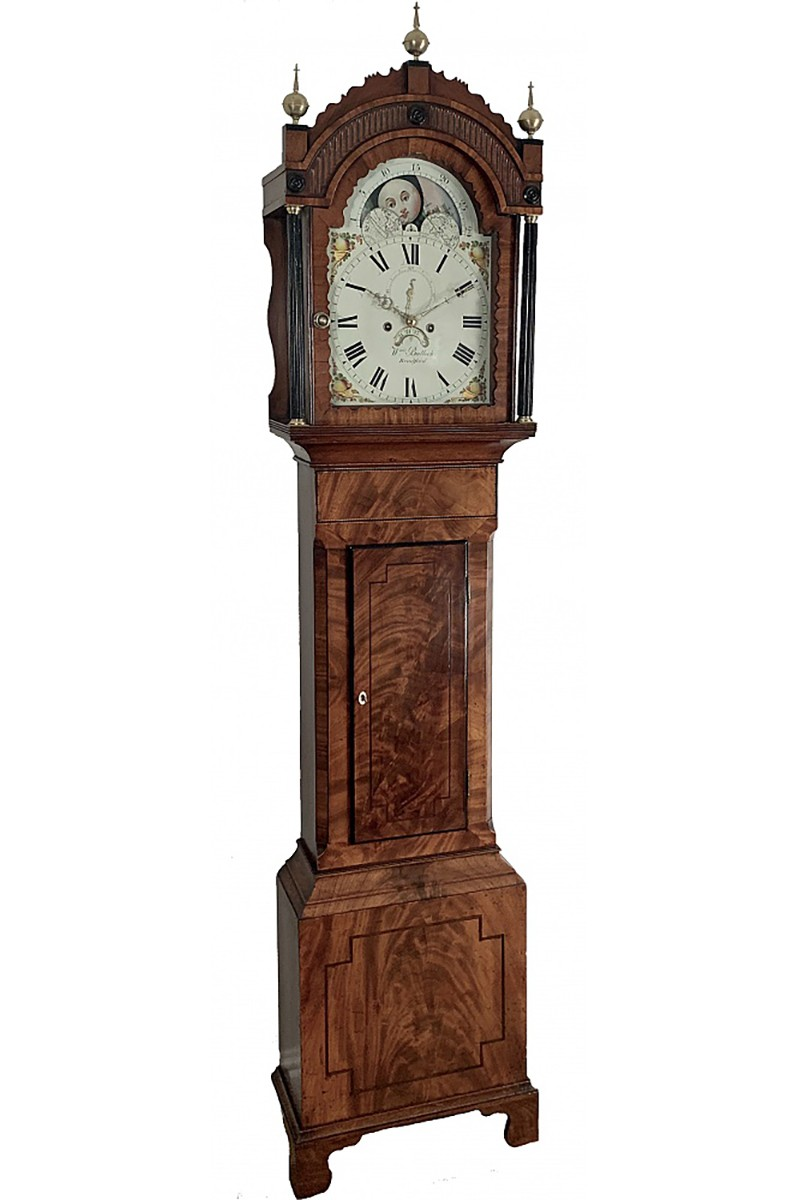 Moonphase longcase clock by William Bullock of Bradford on Avon
Circa:

1830

Height:

7'5"
View More