Lacquered/Chinoiserie Longcase Clocks
Lacquered longcase clocks were first introduced towards the end of the 17th century, although examples from this period are very rare. It is said that lacquered furniture from this period was sent to Asia to be decorated, whether this occurred with longcase clocks is not known but its obviously very possible but of course not very cost effective.
As the 18th century progressed the lacquered cases were decorated by specialist craftsmen based in London using their own interpretation of Chinoiserie decoration.       A large number of designs can be seen including Elephants, Horses, Birds, Buildings and of course people.
By C.1800 the lacquered case was no longer used but was revived by the Victorians in the late 19th century for furniture and also clocks.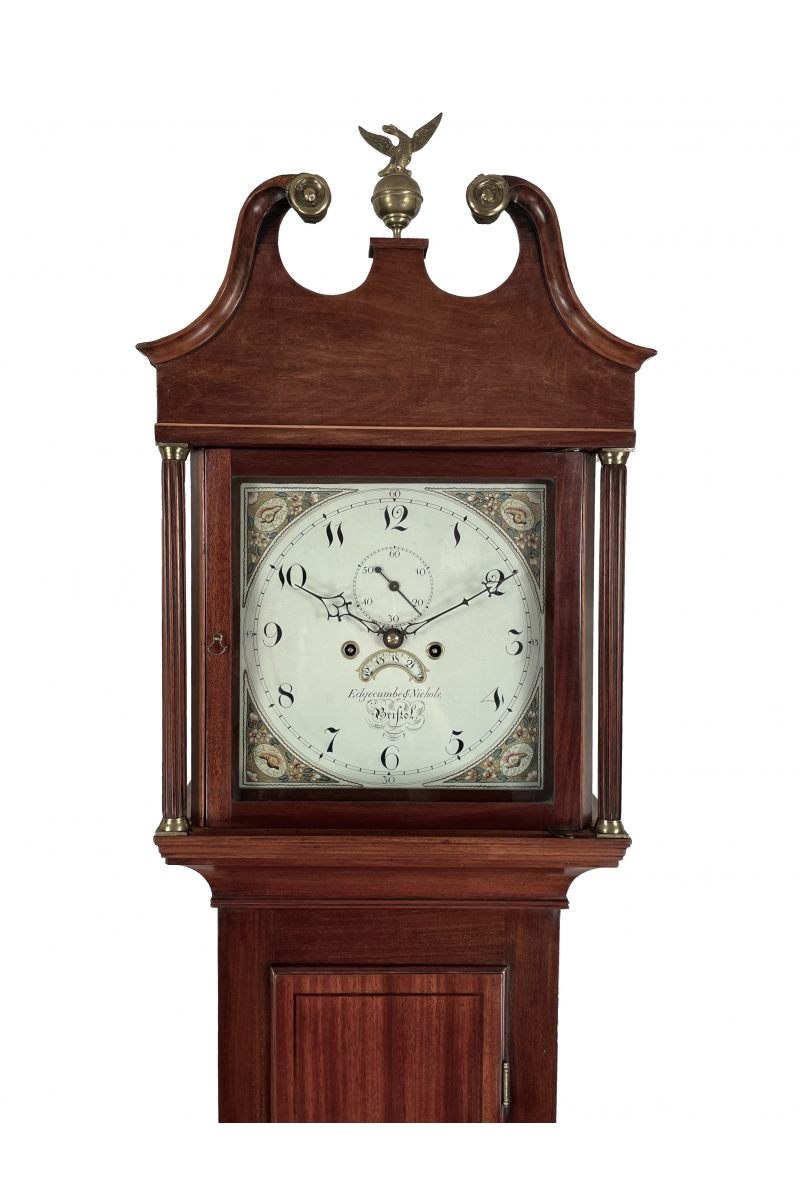 Mahogany longcase clock by Edgecumbe & Nichols of Bristol
Circa:

1830

Height:

7'2"
View More