Quarter Striking Longcase Clocks
Quarter Striking longcase clocks were first seen around C.1680.  They were made by famous Clockmakers such as Tompion and Quare and they were mostly made for the Royalty of Europe.  As the 18th century progressed and a larger number of longcase clocks were being made the quarter striking movements were still rare but they were certainly being made in larger numbers, espcially in London.  During the first half of the 19th century it was more common to find them outside of London such as Birmingham, Liverpool & Bristol.  But as the end of the 19th century approached and with a revival of the longcase clock the quarter striking movement was not only very popular but it also became more readily available to order from such companies as Smith & Son, Gillett & Johnston, Elliott & Dent.
All of our Longcase Clocks offered for sale are fully restored and guaranteed for 12 months. Each longcase clock is carefully selected for proportions, quality and originalilty.
Audio files are also made available for each longcase clock to give you complete confidence if purchasing from long distance.
Longcase Clocks are delivered Free in the UK and for our overseas customers a full Export service can be made available by our approved and well established Fine Art Export Shipper. Please click here to view the Export process [LINK NEEDED]
Rare London Longcase clock by Barber of Stratford
Circa:

1775

Height:

8'8"
Regular price
£24,500.00
-£3,675.00
Price
£20,825.00
View More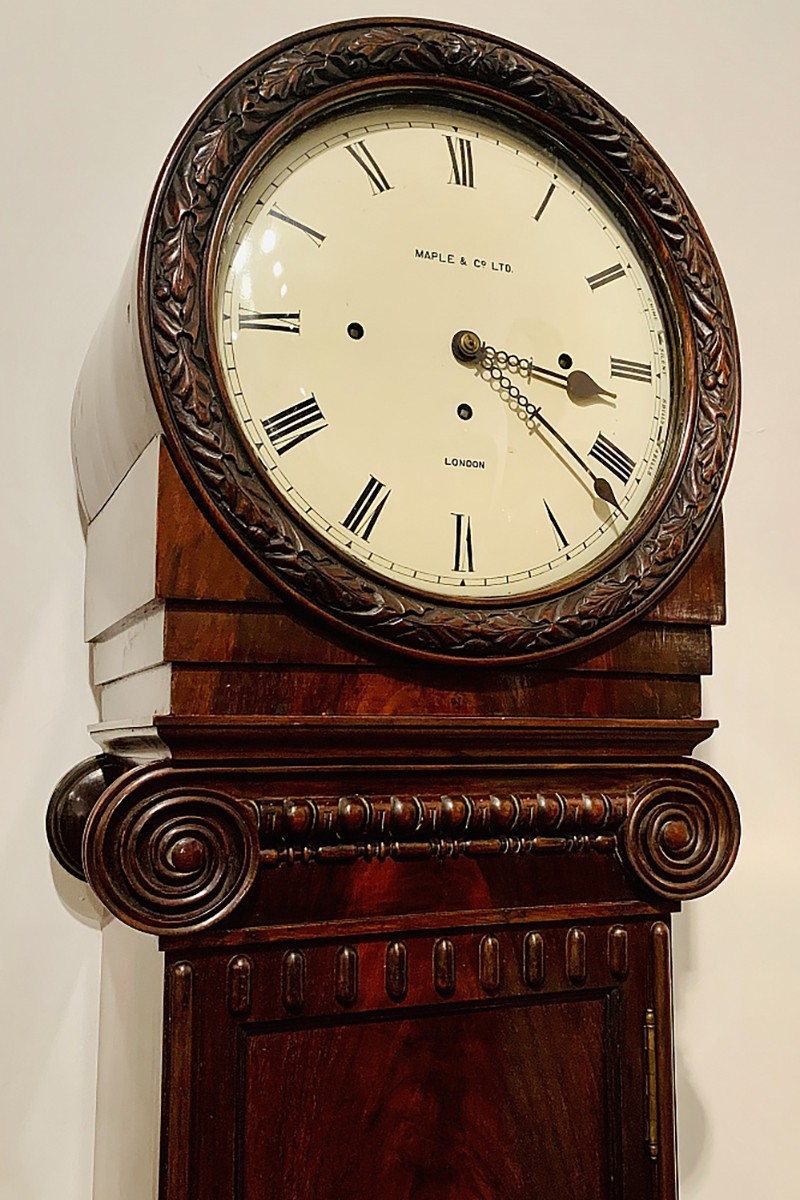 Unusual Edwardian longcase clock by Maple & Co of London
Circa:

1900

Height:

7'5"
Regular price
£7,950.00
-£2,950.00
Price
£5,000.00
View More
Regulator Grandmother Clock by Gillett & Johnston
Circa:

1920

Height:

6'0"
View More