Painted Dial Longcase Clocks
By the 1770s the painted dial had been introduced and towards the end of the 18th century it had become much more popular and eventually replaced the full brass dial.
At first the painted dials followed the same rules as the brass dials with features such as Arabic Minutes, square date apertures and elaborate designs to the corners and arch to mimic the separate brass spandrels on the brass dials.
As the 19th century approached Arabic Numerals were used and as the 19th century progressed the Arabic minutes were lost from the dials altogether. The earlier style of flowers, fruit and foliage to the corners and arch were being replaced with scenes depicting famous people, religious stories and legends.
Features such as Automatas of moving ships and people were also more commonly used during the first part of the 19th century especially in the West Country area.  We have had many examples over the years including a jumping horse, Adam & Eve with moving arms and snake, an auctioneer selling lots and even a butcher cutting up meat!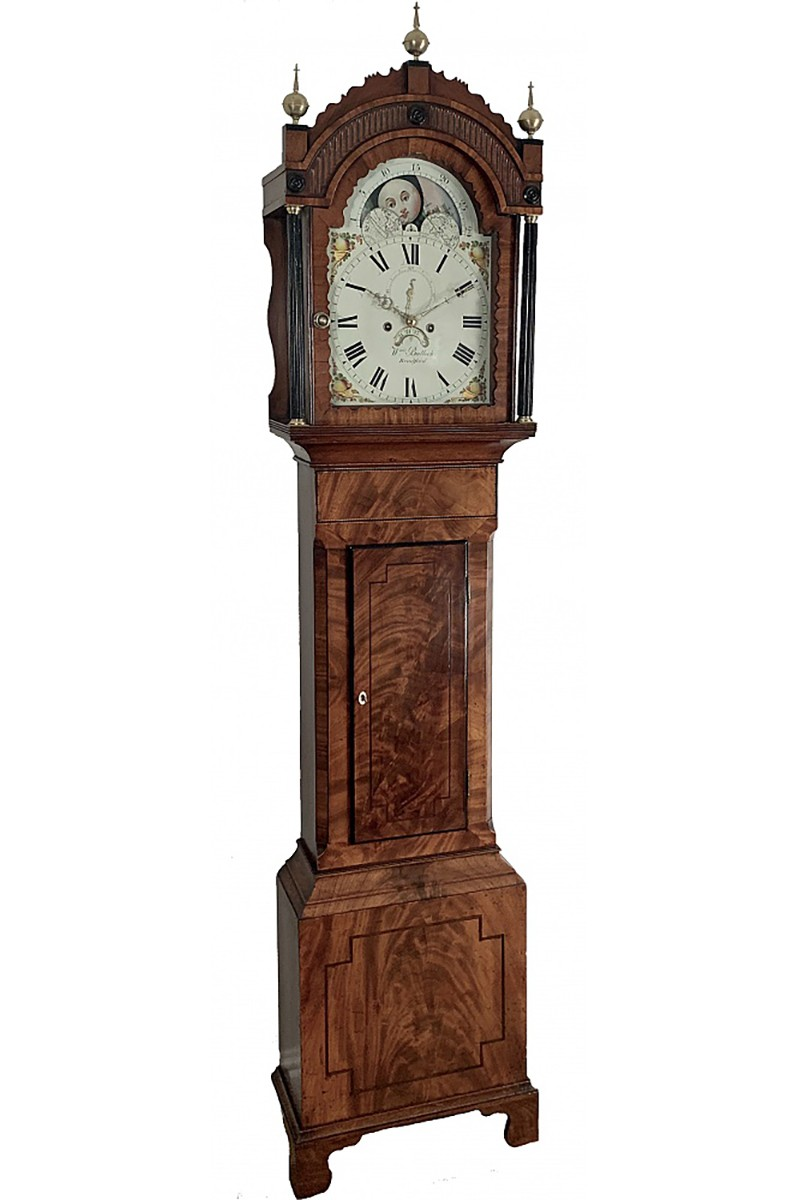 Moonphase longcase clock by William Bullock of Bradford on Avon
Circa:

1830

Height:

7'5"
View More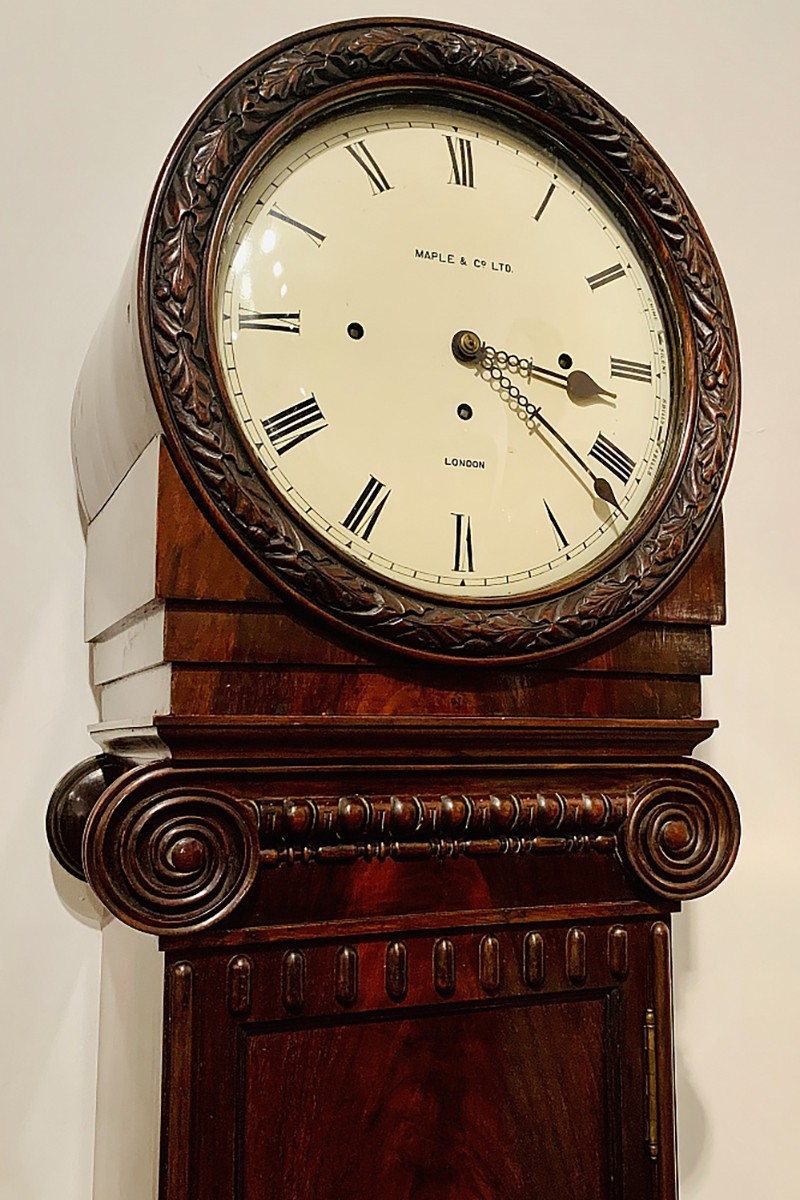 Unusual Edwardian longcase clock by Maple & Co of London
Circa:

1900

Height:

7'5"
Regular price
£7,950.00
-£2,950.00
Price
£5,000.00
View More
Moonphase Grandfather clock by Tremlett of St George's (Bristol)
Circa:

1840

Height:

7'7"
View More