Bracket/Table & Wall Clocks
Please browse through our latest selection of Bracket, Table, Mantel Wall and sometimes Skeleton Clocks and Carriage Clocks.
All of our clocks are fully restored and guaranteed for 3 years. Each clock is carefully selected for proportions, quality and originalilty. Audio files are also made available where applicable.
Clocks are delivered Free in the UK either by ourselves or by carrier and for our overseas customers a full Export service can be made available by our approved and well established Fine Art Export Shipper.  
Please click here to view the process of packing a longcase clock for export.  The process is quite similar for a bracket clock and the greatest care will be taken to avoid any damage whilst in transit
Active filters
Categories: Wall Clocks 
Rare Clock/Barometer by Russell of Liverpool
Circa:

1825

Height:

55"
Regular price
£10,500.00
-£1,575.00
Price
£8,925.00
View More
Rare Wall Clock by Pius Dreschler of Hull
Circa:

1840

Height:

12"
View More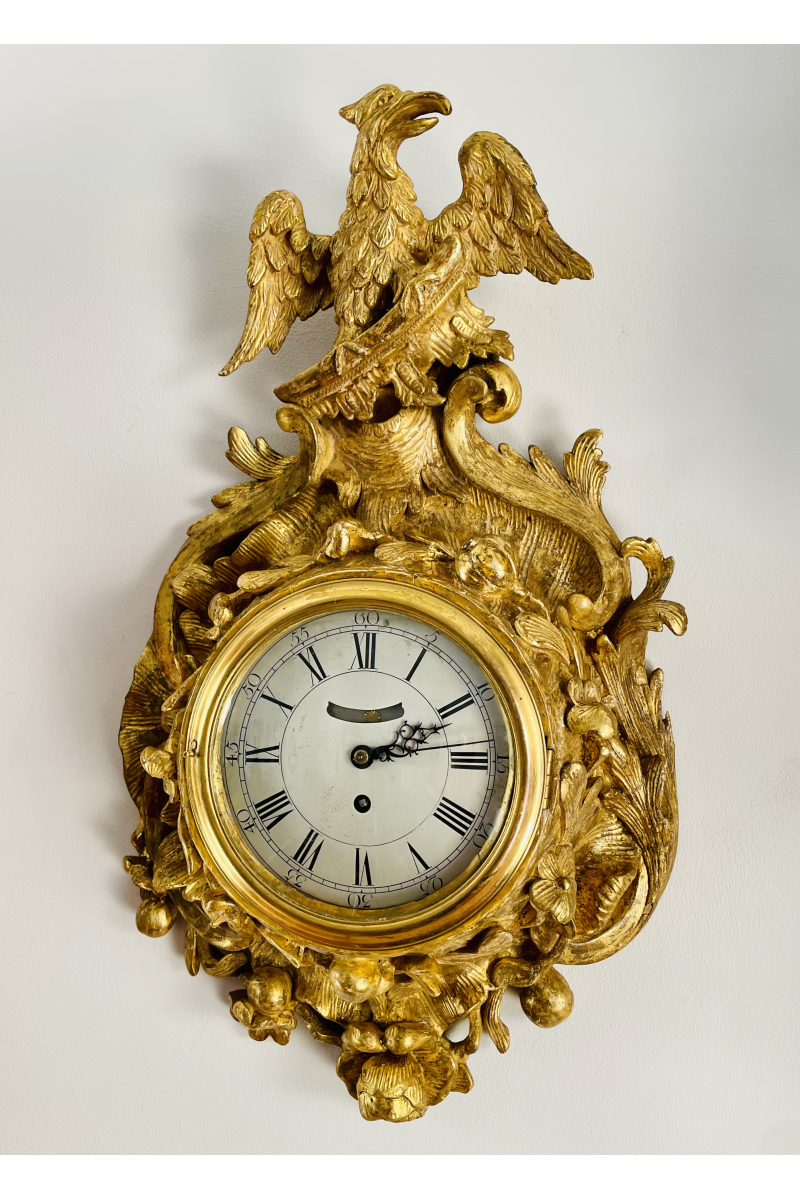 Rare 18th century Cartel Clock
Circa:

1760

Height:

26"

Width:

15"
View More