Barometers
Please scroll through our current stock of antique mercurial barometers offered for sale.
All of our barometers are carefully chosen for originality and their overall quality. Barometers are fully restored and guaranteed for 3 years.
There were two basic forms of barometer made from C.1680 to C.1880, the wheel (or banjo) barometer and the stick barometer. The earlier of the two being the stick barometer. Barometers from this early period are extremely rare.
Barometers can be delivered in the UK (mainland only) Free of Charge either by ourselves or carrier but please contact us if you are overseas as due to new rules and regulations regarding the shipment of mercury there are now some restrictions.
Active filters
Categories: Stick Barometers 
Oak stick barometer by Bryson of Edinburgh
Circa:

1865
Regular price
£2,450.00
-£367.00
Price
£2,083.00
View More
Mahogany stick barometer by Sandrino of Liverpool
Circa:

1815
View More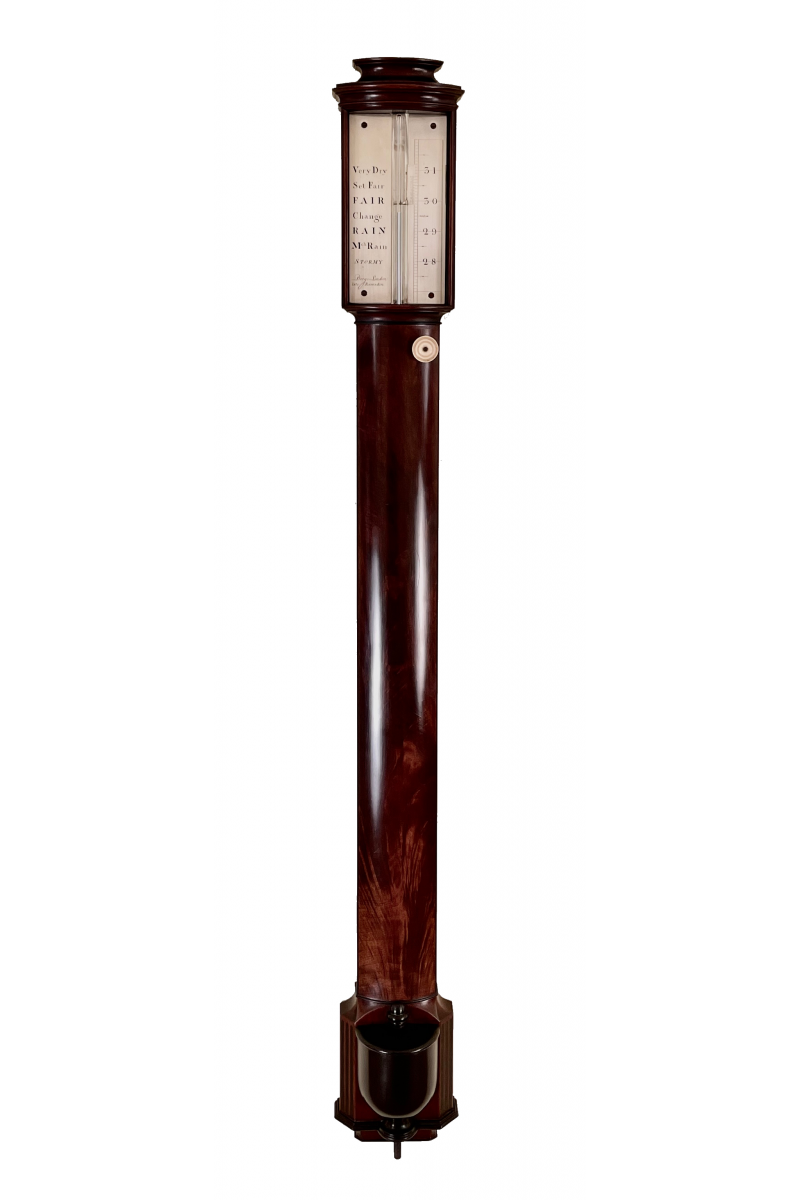 Bow Fronted stick barometer by Berge of London
Circa:

1805
View More