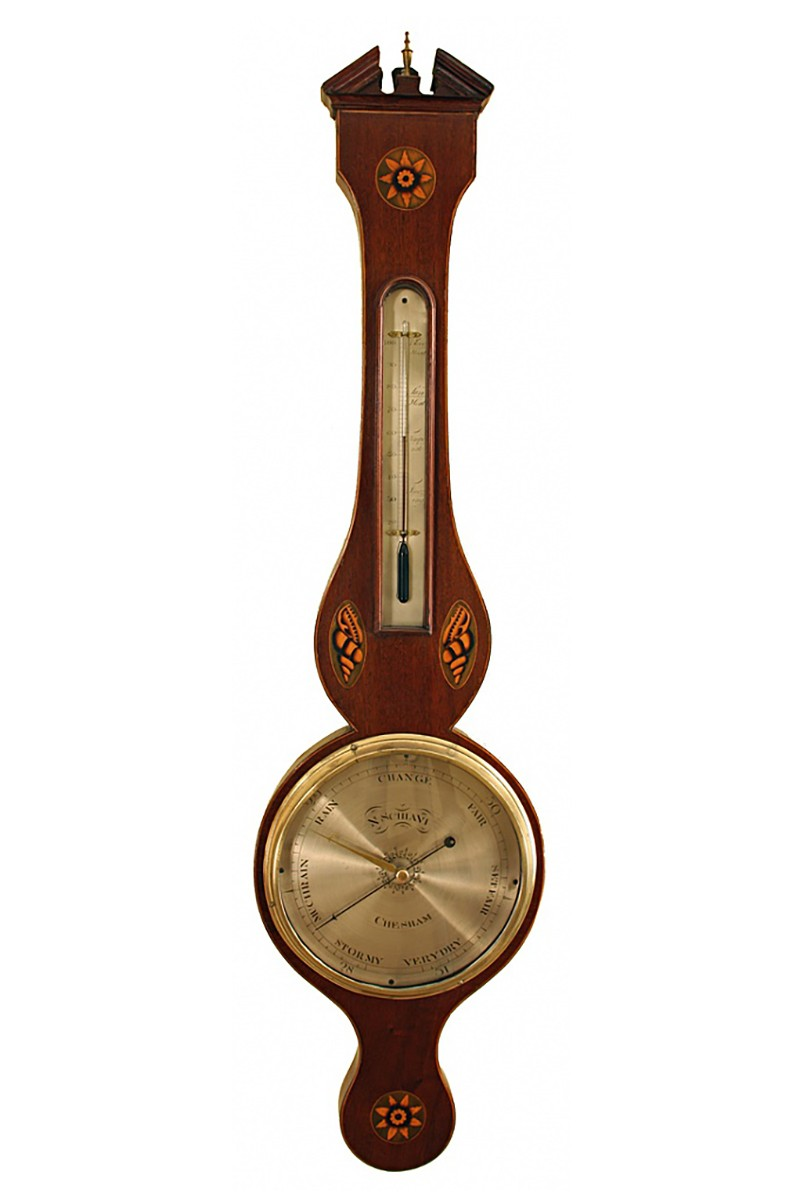  
Mahogany Wheel Barometer by Schiavi of Chesham
A good mahogany inlaid wheel barometer.

The 8" diameter silvered brass scale calibrated from 28" to 31" and engraved with usual weather indicators. The glazed cover with concave cast brass bezel. The silvered brass thermometer scale calibrated from 20 to 100 degrees Fahrenheit.

The mahogany case with boxwood and ebony edge stringing and inlaid with shells and flowers. The broken architectural top with central brass finial.
Price includes delivery and 3 year guarantee